Enable Wiki on SharePoint Communication Site
SharePoint Communications sites don't have Wiki Libraries as an option by default. It's easy to enable as long as you ignore the warnings.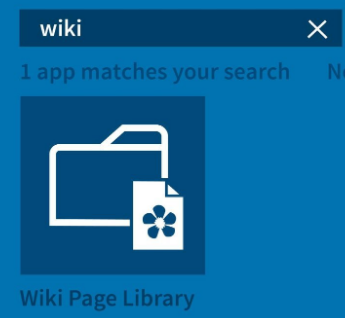 Sometimes you're not sure what button to click. The current SharePoint Online experience tends to channel us into creating either Team or Communication sites, though others are possible with a few more clicks.
What I find is that business users tend to favor the Communications sites as they seek to set out their stall in the organization. Actually in over twenty years working in Corporate IT I can firmly say business users always favor form over function. :)
One recent piece of confusion when building a Communications site is that Wiki Library was not available to be created. These are available in Team sites by default. Mmmm. Some fruitless googling indicated enabling the Publishing features were the best way to get wiki libraries. This is a no no (or a non non in France) as you can't enable publishing in Communications sites, they are designed to be functionally distinct.
One obvious answer was to enable the site feature "'Wiki page home page'", except with horror you'll see the description says it will replace your lovely welcome page (rather the point of a Communications site) with a wiki page. Not what you want.
Well, fear not, I tested it. Enabling "'Wiki page home page'" will allow you to create Wiki Libraries and not mess with your front page. So problem solved until the next thing crops up.