Evolution Conference Photos Posted
The photos from this years SharePoint Evolution Conference have been posted, and I was in these so decided to post them. As stated on the photos these are copyright Combined Knowledge, not mine!
This is me giving the low down on End User Solutions in large businesses;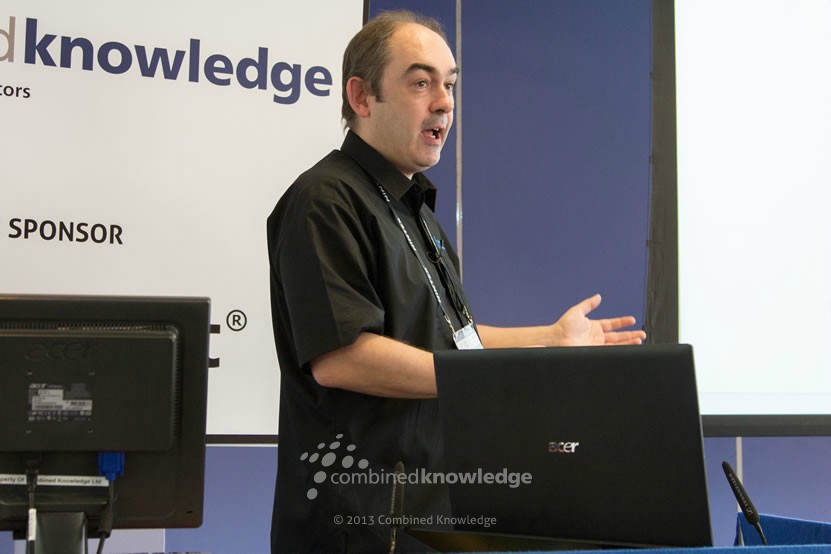 I was looking forward to seeing the group photo. Here is the great and the good of the SharePoint world (and I'm there too!). Alas I'm in the upper left (wearing red) with a big blue shadow over my head. D'oh!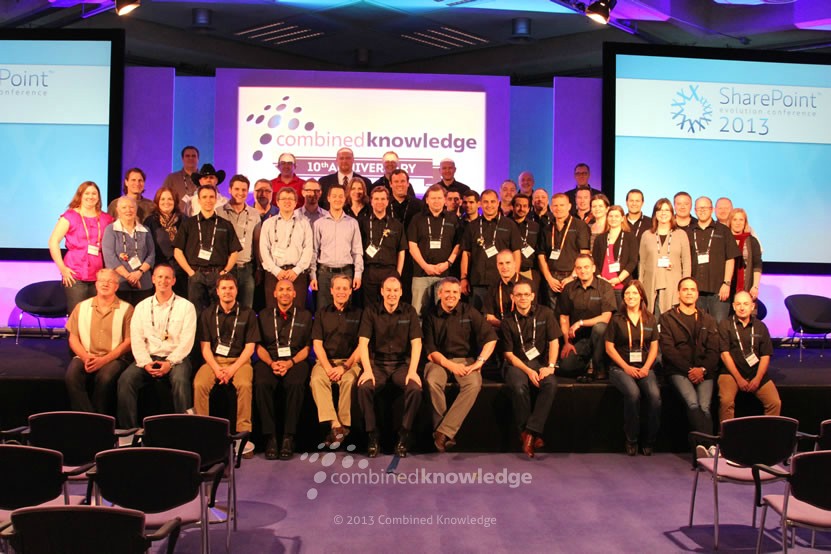 This is my entry to the Conference Party. SharePoint conferences might be serious but there's always fun involved too! Suspiciously happy in this photo don't you think? Yeah it's true, I wear Star Wars T-shirts and SharePoint jackets out in the real world. Geek! :)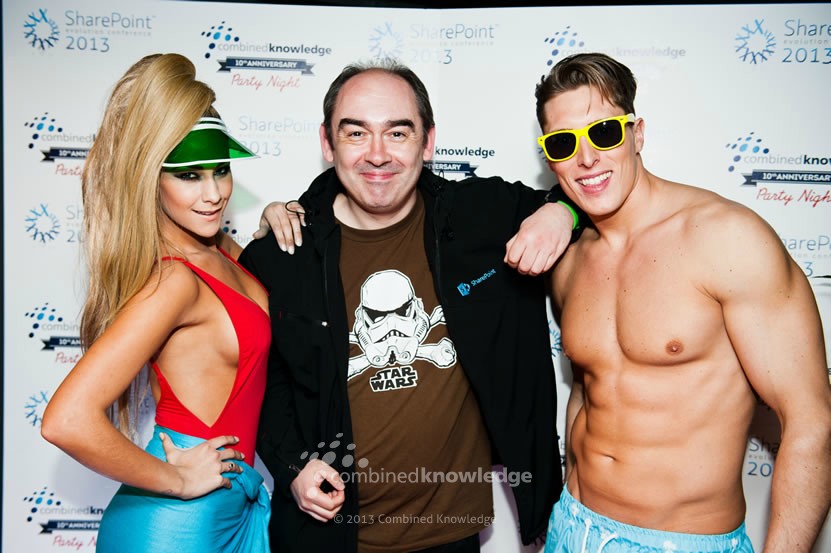 Happy SharePointing!!