Real Time Presentation Subtitles and Translation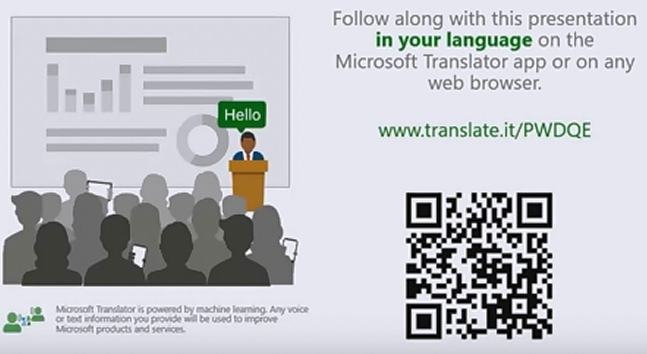 As I mentioned in a prior article, Microsoft have managed to create some impressive AI capabilities in their Cognitive Services offering. Thousands of people at Microsoft have been developing this, and continue to do so. Of course such a huge investment deserves to be used. Apparently the Big Cheeses at Redmond have thrown down the gauntlet and challenged the product teams to integrate AI into their solutions as much as possible where it adds value.
One example of this is a 'Garage Project' called 'Presentation Translator' which can perform real time multi-lingual dialog on a PowerPoint presentation in real time. To quote Wikipedia "The Microsoft Garage is a Microsoft program that encourages employees to work on projects that they are passionate about, even if they have no relation to their primary function within the company."
There's a bunch of interesting projects at https://www.microsoft.com/en-us/garage/ and I encourage you to check it out.
But back to Presentation Translator. It's a Powerpoint add-in you can obtain here; Download Page
The link you want is this one outlined in red;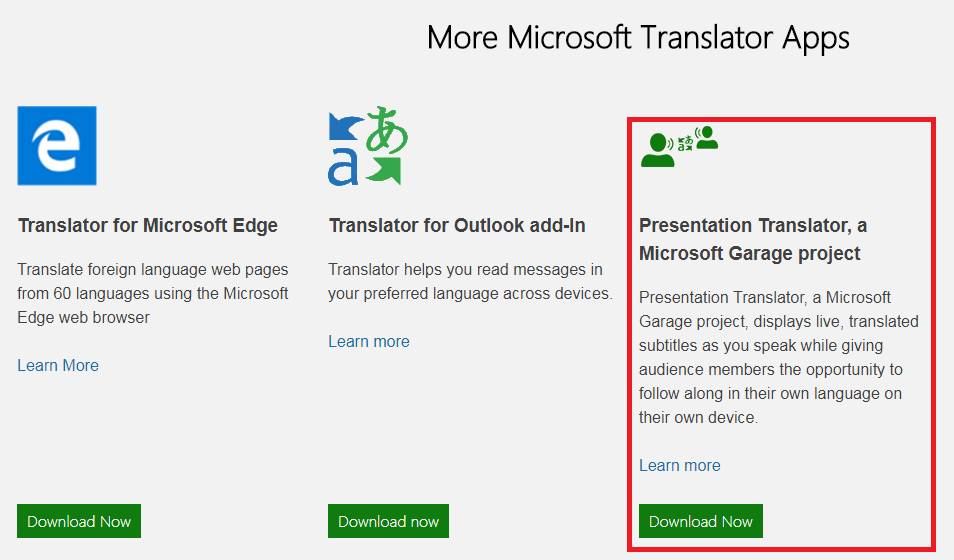 Once downloaded and installed you start to get extra buttons under the Slideshow tab in Powerpoint (Start Subtitles and Translate Slides);

When you click on Start Subtitles it asks you to choose the language of them. These could be English or one of over sixty other languages;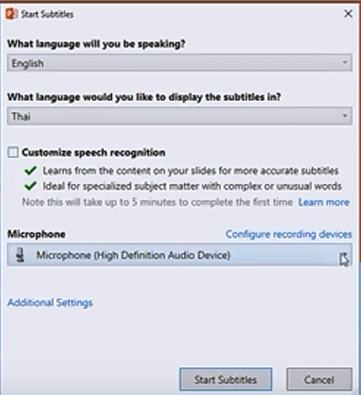 You can also choose to train the AI on your voice to get better results, which is probably worth it.
Then it adds a mysterious first slide to your presentation with a URL and a QR code. This allows people to join the presentation on their own devices and enjoy your dialogue in any language they choose;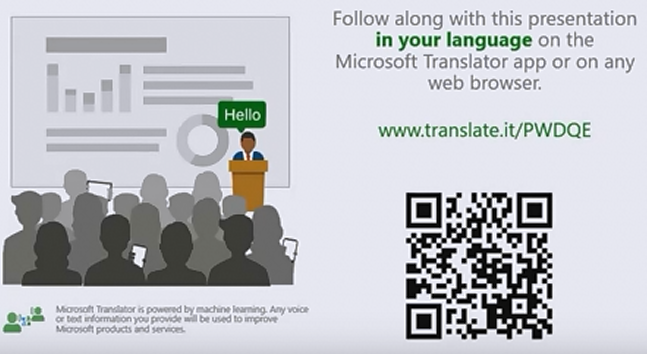 I had already installed 'Bing Translator' app (not Powerpoint translator) on an Android device. Clicking the conversation icon there (the two people button) brings me to a page where I can Join Conversation;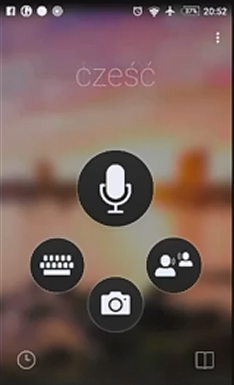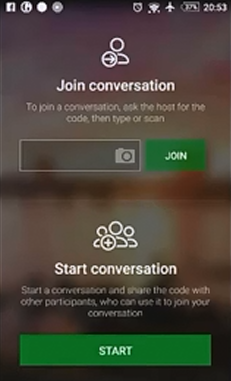 Inside there I can scan that QR code, and link to the current presentation;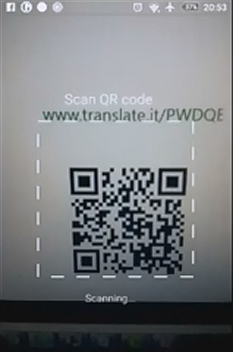 It defaults to Thai (the subtitle language) but audience members can choose any supported language to follow the presentation in. In my example I choose French;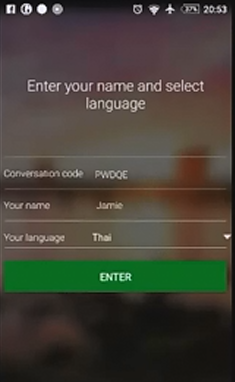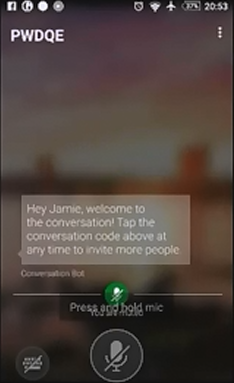 When the presenter begins speaking their voice is captured on the Microsoft and sent to Microsoft Translation Services in the Cloud. The main presentation deck shows the translated subtitles;

The tranlated text is streamed to all the audience members in the language of their choosing;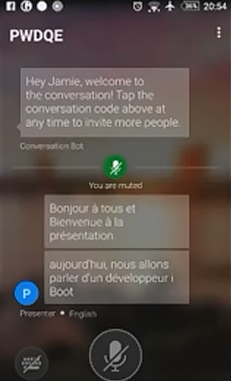 The dialogue can be two way. If you select to unmute the audience they are able to speak or type feedback into their devices;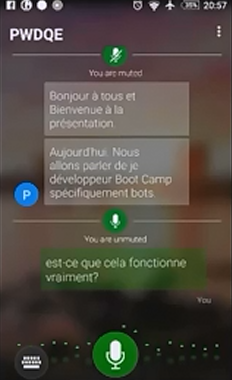 The audience comments show on the main screen in the subtitled language with the name of the person giving the feedback;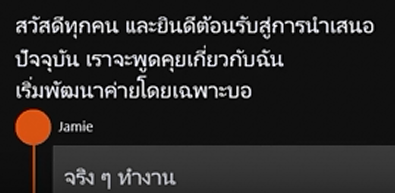 This seems like really amazing stuff. The Cognitive Services Microsoft now offer such as Translation are very accessible, and can be stitched together in these amazing Mashup apps.
I created a video demonstrating the above, which may give you further insights into the technology, This is below;