MVP Renewal - Some Thoughts On The Experience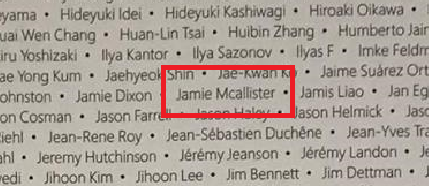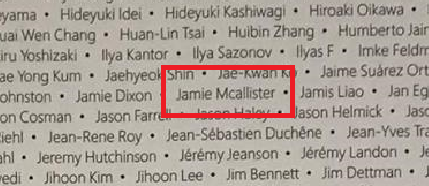 The other day I was renewed as a Microsoft MVP for the sixth time. This exceeds my own expectations by quite a few years, and it's pretty wild to still be a part of this amazing community.
Some enterprising soul ran an analysis on the number of 'Office Server and Services' [read 'SharePoint'] from June to July and it looks like perhaps the total number dropped by 22% this time. In that sense it's even luckier to get my sixth award!
When you're in the MVP program you record your community activities in a form on the Microsoft website. You do a talk, a series of blog articles, a webcast and it is recorded there. Then you finalize these details three months before your award expires. The award is now renewed for everyone afer a year on July 1st. So in the three months April to July 1st some poor folks in Microsoft are wading through literally thousands of these profiles to judge how the activities stack up against others community activities.
Of course during those three months you always tell yourself it's fine. Even if you don't get the MVP, what the heck it was fun. Then in my experience a day or so before the renewal date you're suddenly thinking 'eeek, hope that email arrives!'. Due to the time difference between Switzerland and Redmond I tend to get the email in the early evening. As mentioned this has happened six times now, and it's always a great moment filled with joy and relief. (Except the first time you get the email which is something else entirely!!).
At the start to an award you dutifully sign the NDA so that spilling trade secrets is not going to happen. You also get a FedEx notice, because each renewal is accompanied by a MVP Award pack! This tends to include a certificate, and glass year disc to affix to the original MVP trophy, a pin badge, MVP card, and MVP stickers! (Will post photos when it arrives.)
It's hard to describe a single thing that's great about the program, there's a bunch of things;
First, you're in a community with lots of other bright, passionate people who want to contribute to better use of technology. You're in the club and you're listened to. (When you first get the award it's common to feel that imposter syndrome, how can you be included with these amazing folks).
Microsoft also listen. Now this is an enormous corporation who didn't always have a reputation for listening to anyone. However they sure are better at that now, plus as an MVP you have many opportunities to feedback on products and approaches. I've been in workshops in Redmond where I've fed back on key areas of SharePoint that didn't work as well as they could, plus made suggestions for new developments to the product. As someone who likes to improve things for the common good this is just dreamy!
Another thing is MVP summit. An annual event in Bellevue and Redmond where perhaps half off all MVPs attend and you get a lot of facetime with the Product Groups. Honestly, the breadth of backgrounds and talent of the people you meet there is breathtaking. It's almost like a giant religious festival except that it's tech. Being a European I tend to 'bless' these events with the consumption of lot's of wine. :) The other thing is it's usually the only time I get to see certain MVPs I've come to know over the years. Especially my Australasian chums, who understandably aren't regulars on the European Conference Circuit.
Finally (and this wasn't an exhaustive list) there is the geek heaven of getting tonnes of free software to play with. Office 365 and the MSDN suite is a given, and very much appreciated. Then there's Azure credits, and many fine vendors give you their software for free. (A big shout out to Camtasia - I edit my videos with the software the kindly give me, plus I much appreciate the goodies from Sharegate and Telerik. It's an amazing gesture).
So all in all, very pleased to continue my contributions. I have a number of career changes in the pipeline - though a remain a devotee to SharePoint and the Microsoft Cloud. Watch this space!